This summer has been eye opening. This is the first time since I have entered University that I've had a summer off from school. It's been easy to stay focused on eating a primarily Ketogenic diet when I've been at home the entire time. However, as school is coming back around I know I needed to go and scope out what keto friendly spots are on campus.
This week, I went on campus for an appointment and decided to check out the low-carb options and possible lunch spots that I'd be able to go to this upcoming semester. Unfortunately, it seems like I'll be stuck with Popeyes chicken or overpriced salads for the year. But fear I shall not! I've had my eyes on these bento boxes from IKEA. As chance would have it my sister was at IKEA so I had to send her that EMT (email money transfer) ASAP. Turns out they were on sale for $5. I had budgeted to buy one and see how it held up. But the deal was too good to pass up. Not to mention the fact that I rarely go to IKEA. I told her to buy two.
Initially, what attracted me to buy theses Bento Boxes from IKEA was the intersectionality. This was the first bento box that I had found that was 2 tiered but not overpriced, colourful, or super big. It's possible to hold a full lunch in the bottom and snack in the top layer if the divider is used. If not, I can pack two lunches, or a lunch and a dinner for those days that I'm on campus until late. I'm definitely going to be #TeamPackLunch this semester, there's no excuse. No more plastic bags for my lunch, no more wrapping my prized metal utensils in tissue and hoping for the best that they return. Believe it or not the bento also comes with a spoon and fork. Like what? Take my money!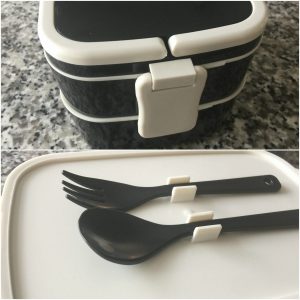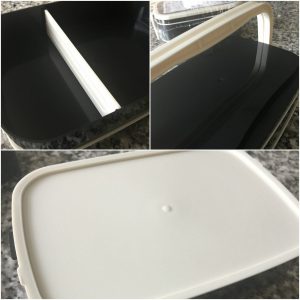 I also found a bunch of no sugar added candy at Shoppers Drug Mart and I almost cried. Everyone on the Keto Facebook groups has been talking about these gems and I have finally found them. The Russel Stovers candies are sweetened with Maltitol and they had amazing options like peanut butter cups, hard candies, mint patties, and so much more. So you know I had to get a package of mint patties, My kryptonite. I also made it a point to check out the drink options I'd have available to me if I ever wanted something other than water and I refuse to buy a bottle of Diet Coke for $2.50. Luckily Presidents Choice (my people!) has a 0 calorie, 0 Sugar, flavoured water sweetened with stevia leaf extract that tastes pretty refreshing for 99¢. I ended up getting the Peach Mist. I don't regret this at all. But I would definitely advise against the strawberry flavour. It's gross.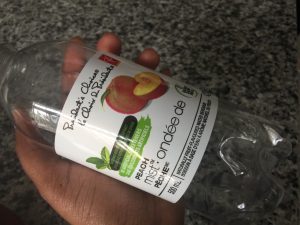 Unfortunately, what had started off as a good day ended a little badly. I don't know what it was but I was suffering from a headache, nausea, and lack of appetite (strange, I know). I'll definitely attribute that to mixing sweeteners throughout the day. Looking back at it, I had a cheesecake cupcake for breakfast (don't judge me) which was loaded with Erythritol and Monk fruit sweetener, a mint patty sweetened with Maltitol, and a flavoured water sweetened with stevia leaf. That's definitely something I wouldn't recommend to anyone. I'm going to make it a point to cut down on the sweeteners and adjust to keto life sans sweetener.
All in all, it was a successful trip. I can't wait to see what this school year does to my resolve and determination.