Coke has released 4 New Diet Coke Flavours and I bought and tried them all.  As an individual on a ketogenic diet, diet coke is something that I hold close to my heart. Diet coke is a drink that I enjoy when I'm at a fast food joint or a party. I tend to gush about Diet Coke on my Instagram stories. So when I heard that Coke has released 4 New Diet Coke flavours I knew I had to do a full review and share my thoughts on the new line.
Twisted Mango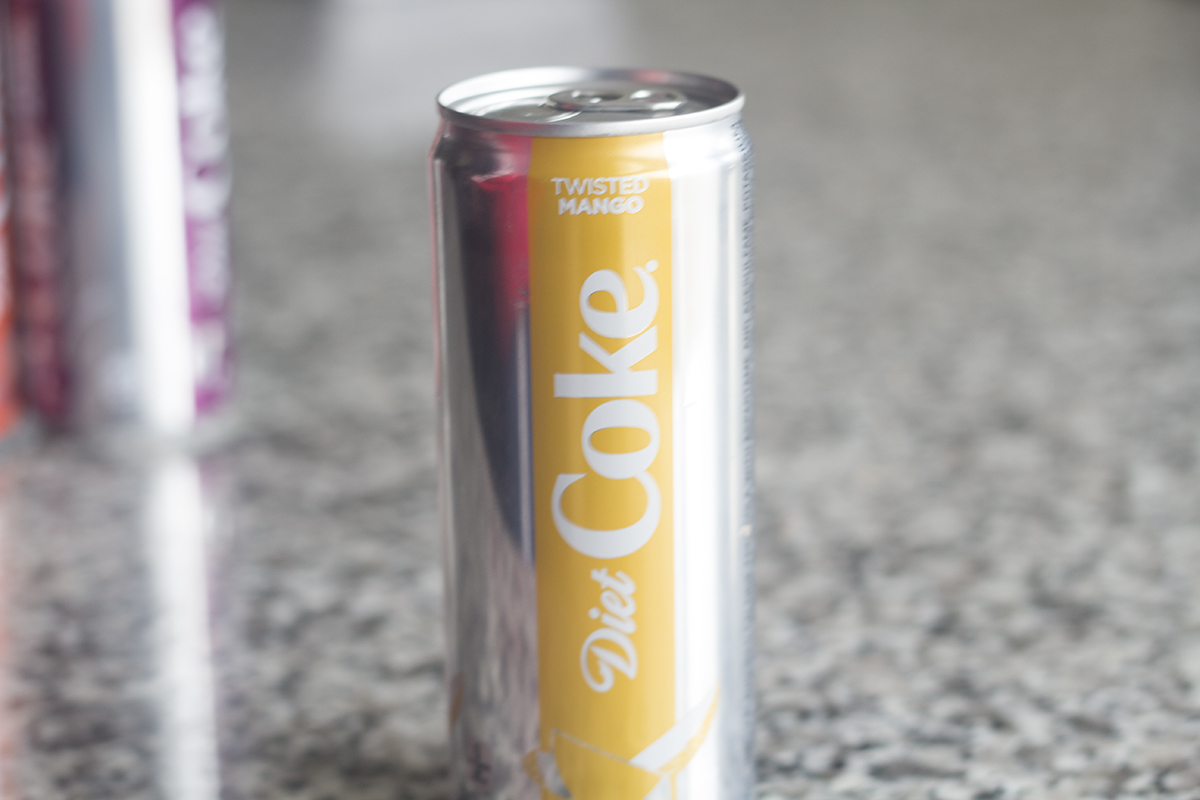 This used to be my favourite flavour. I don't know if it was the excitement or high expectations but the first time I tried it, I loved it. The second time I tried this flavour was a completely different story. Twisted Mango Diet Coke did not do it for me the second time around. The mango flavour was weak, and you could clearly taste the aspartame. This drink failed in my books because It was almost like the flavour needed a push to really come out. I could definitely see this flavour being fantastic if it was sweetened with real sugar, but unfortunately it isn't and as a result, it's lacking. Even still, Twisted Mango Diet Coke was my favourite for a period of time so I would definitely recommend that you try it and hopefully you'll have a different experience then I did.T
Twisted Mango Diet Coke: 3/5
Feisty Cherry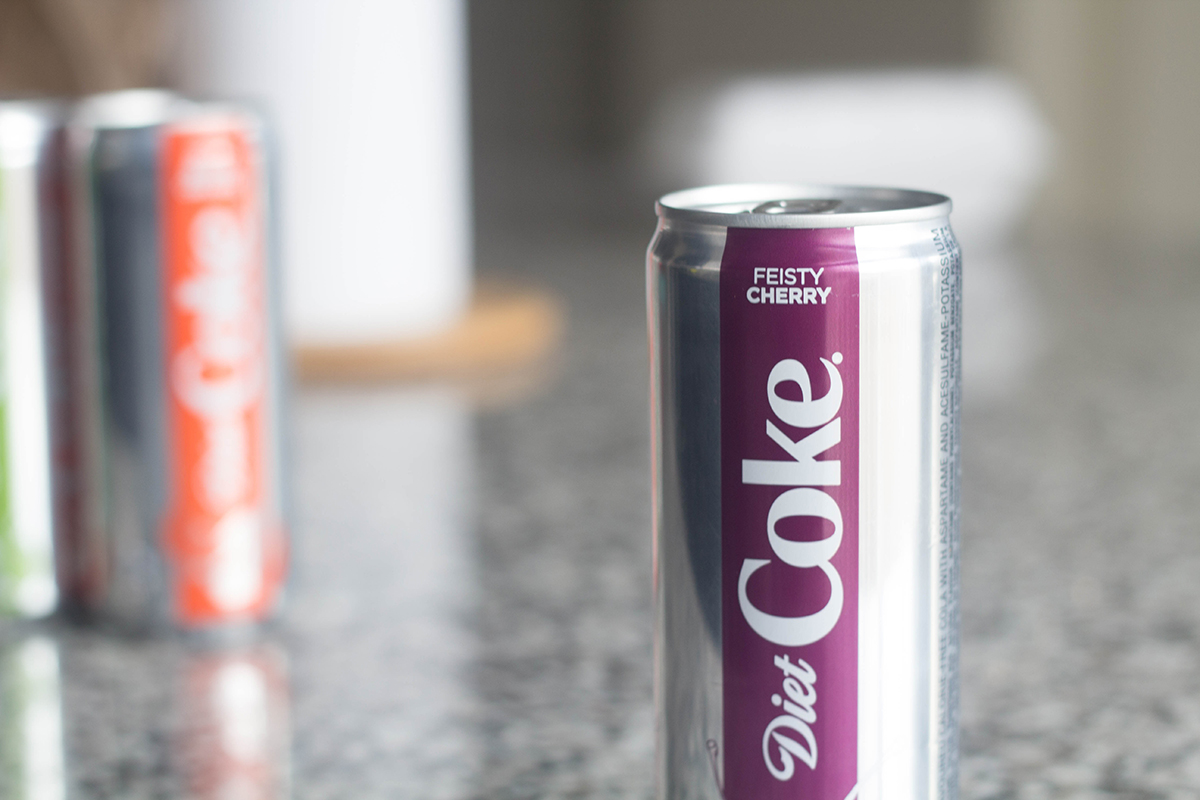 I don't know if it (was?) the nostalgia, but this flavour takes (took?) the cake. I had no issues getting Fiesty Cherry down my throat, and it's probably the only flavour I'd buy an 8 pack of. This flavour tasted exactly like cherry coke. The smooth, familiar, liquid has a strong cherry flavour that can't be forgotten. This flavour was even approved by a regular soda drinker, so that's how you know it's a winner.
Feisty Cherry Diet Coke: 5/5
Ginger Lime
I tried the Ginger Lime first of all the new diet coke flavours and I enjoyed the subtlety of it. If you're a purist and don't want to "ruin a good thing" I think you'd like this flavour the best out of the four new diet coke flavours. I had to remember that this was first diet coke and secondly flavoured with ginger and lime. I definitely had to sit down and think about the flavours I was tasting while drinking this diet coke. The ginger lime flavour could easily be lost if you weren't paying attention. This flavour was not bad, so while it's definitely something I would drink again I probably wouldn't buy it.
Ginger Lime Diet Coke : 3.75/5
Zesty Blood Orange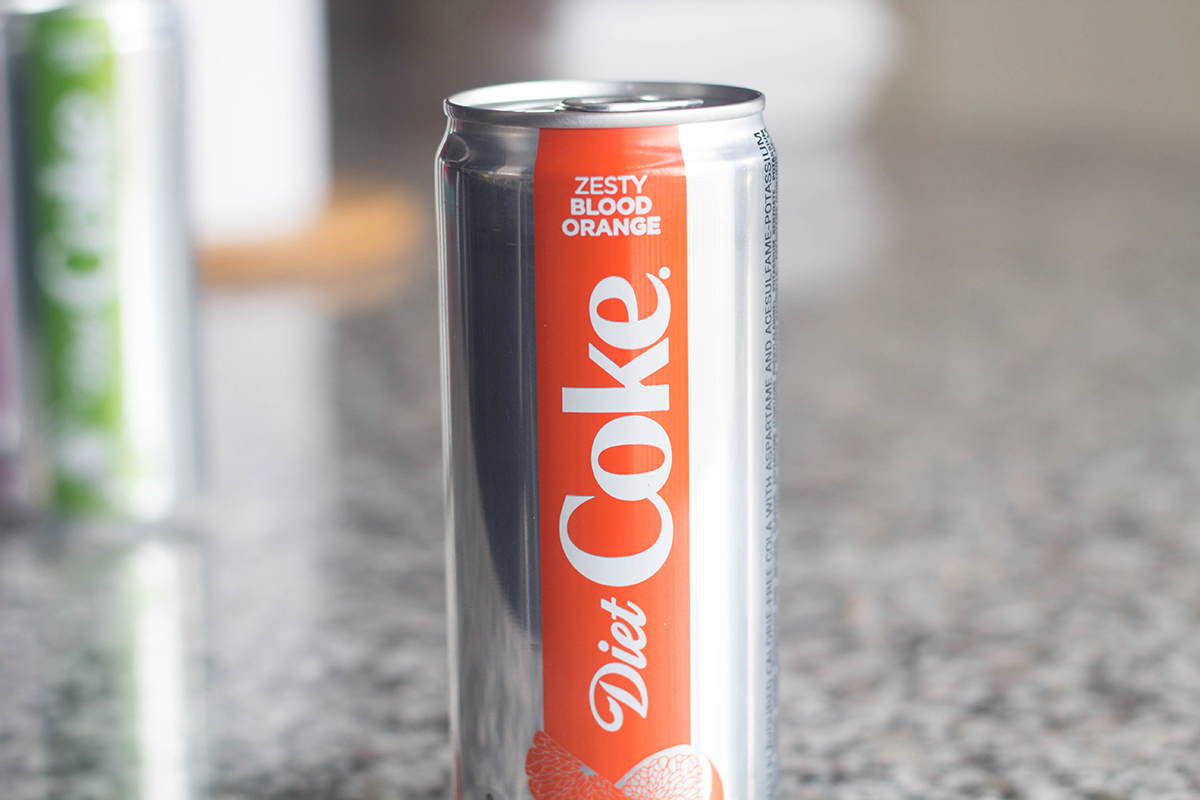 The Internet has decided that out of the 4 new diet coke flavours Zesty Blood Orange is the worst, and I agree. I had high expectations for this drink due to the fact that when I opened the can I was welcomed with a pleasant orange scent. Unfortunately, I was disappointed. When I took my first sip, I mangled out a cough and held that confused face for longer than I'd like to admit. For some reason, the way it smelled and the way it tasted did not align.  The best way I could describe this would be a mix between Coke and Orange Soda. The issue was that there was a clashing of two strong flavours.  Truthfully, this is not a disgusting drink. It's just the worst out of the four. This flavour was definitely a miss in my book.
Zesty Blood Orange Diet Coke: 2/5
In any case, I think these flavours are a great addition to the Diet Coke lineup and hope that they can become more mainstream. These flavours open up new possibilities for sugar-free folks or those trying to lose a few pounds. I know it's a stretch but I'd love to see Diet Fiesta Cherry Coke available on tap when I'm cruising through my local Wendy's one day.
What do you think about the 4 new diet coke flavours, have you tried any? Do you love them? Hate them? Agree or Disagree with me? Share your thoughts down below.